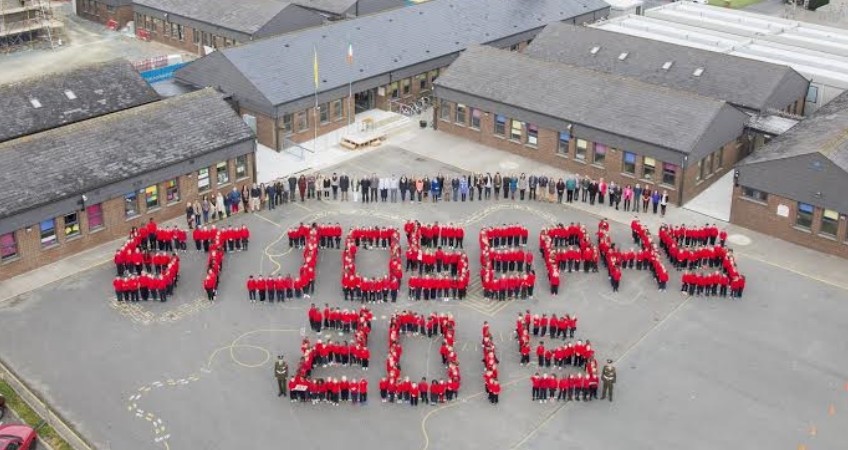 Main Project Description
The works are currently being carried out on the construction of a 2 storey extension and refurbishment of the existing school at St Joseph's National School, Dundalk. Work will include a two storey extension to the existing single storey 16 classroom school and extensive refurbishment works to the existing school building, demolition of temporary accommodations and associated site works. The extension comprises of 8 no. classrooms, GP Hall and ancillary accommodation with an area of 1,911sq.m.
The site works comprise of extended car parking from 38 existing car paces to provide a new total of 51 car spaces, new vehicular set down area, new basketball courts, new hard play area, new paths and associated landscaping, new 2.2 high perimeter fence and 2.4 high perimeter railings and entrance gates with school signage. Works to the existing school building comprises of alterations to the existing GP hall to accommodate 6 no. Special Educational Tutorial rooms and revised windows and other internal divisions not affecting existing elevations. Refurbishment also includes replacement of roof slates and extensive internal refurbishment to the existing school of 1901m2.
Construction work is expected to take in the region of 18 months, including the phased refurbishments of the existing building. Total build cost is estimated at €4,000,000.
Sub-Contract Package
Site set up, groundworks, drainage, piling attendance, sub-structure concrete works and external finishes.
Contracting Investor
Direct Client: Kilcawley Construction